Varnish is packed with features and tools for tailoring and enhancing your caching setup. But what do all these features do, and how do you use them?
In this webinar we explore ten essential Varnish Enterprise features you may not know about, that all ensure your cache stays fast, secure and stable.
This is a hands-on webinar that will show you how to implement Varnish features, so you'll get insights and advice direct from a Varnish expert, including how to:
Cache uncacheable session data
Connect to different backends on the fly when DNS changes
Automatically manage memory usage
Handle cookies
Serve content even if your CDN and origin go down
... and more!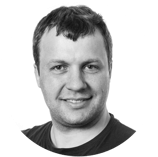 Pål Hermunn Johansen
Director of Core Development
Varnish Software