Varnish Controller makes it easy to deploy, run, and manage your Varnish Clusters, streamlining your scaling and automating daily workflows. Now, the latest version, Controller 5.0, is finally here, making it easy to gather all your Varnish data in one place.
Controller 5.0 offers significant expansions to its functionality and customizability, as well as brand new features in the form of CDN mapping and Private Agents.

Users with the Traffic Router Upgrade can now use CDN mapping to get a complete picture of network health and traffic loads, gaining a bird's eye view of your full Varnish setup. This offers a huge advantage in the form of data-driven insights that can be used to maximize your system efficiency, security, and reliability.
In this webinar, you'll learn:
The ins and outs of Varnish Controller with a full breakdown on its ability to deploy VCL code to remote Varnish Clusters with no fuss.
How to enable true multi-tenancy using the new Private Agents and Private Routers features.
New ways to optimize your traffic routing, through the new CDN mapping interface and customizable routing rulesets.
Presented By: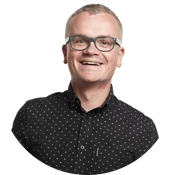 Thijs Feryn
Varnish Software Evangelist