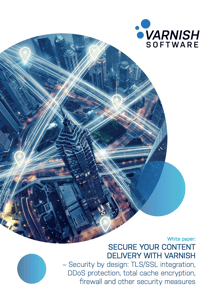 Security threats to businesses online are constant, expensive and always changing.
No one security mechanism will protect businesses from every attack, but you can outsmart some of them and be prepared for managing the damage when you are faced with a security breach or DDoS attack.
With built-in, security-by-design features, protective measures for managing DDoS attacks and client-side and backend TLS/SSL integration, Varnish will help you mitigate risk, develop a security-first policy and continually tighten up your security.