Earlier this month, Varnish Software was delighted to attend the Greening of Streaming launch at the UK parliament. The event saw more than 100 attendees from government, media and the technology industry, and was sponsored by two members of the UK Parliament: Dr Alan Whitehead MP and Matt Warman MP.
It was an opportunity to present Greening of Streaming to policymakers and parliamentarians, and it was exciting to see industry and all sides of the political spectrum collaborate on such an important topic. But what is Greening of Streaming all about?
Greening of Streaming (GoS) is a trade association that brings together partners from across the global streaming industry in order to collaborate and address growing concerns about the impact of the streaming sector on the environment.
It was established in September 2021 with the aim of developing technology solutions that deliver excellent streaming experiences without wasting energy. The focus is on power efficiency and long-term sustainability among streaming infrastructure and technology providers, and importantly, GoS committed to 'no greenwashing.' It's about engineering collaboration and commitments rather than marketing! Its members include organizations from across the streaming world, such as major CDN providers, hardware manufacturers, and media players.

Greening of Streaming Members
As a founder member, Varnish Software has been involved from the beginning. It was great to meet up with fellow members at the launch to discuss how to solve environmental challenges in the streaming industry.
What consumers think of streaming sustainability
The UK parliament event also provided the chance to present responses from a specially commissioned YouGov survey that explored consumer awareness and streaming habits.
The survey asked respondents to look at their streaming use, and think about the responsibilities they might have to their energy consumption associated with streaming. The results showed that while the sense of personal responsibility increases as the use of streaming goes up, users did not individually feel empowered to drive change. Consumers look to the streaming industry itself to drive sustainability, and 66% of respondents agreed that streaming providers have a responsibility to do more to reduce the environmental impact of streaming.
It also showed that the overwhelming majority of respondents would factor in a streaming provider's environmental impact when choosing it over competitors. There is an economic advantage for those who are boldest in their environmental reforms.
Why does sustainable streaming matter?
There have been many studies about the carbon footprint of the different parts of the streaming ecosystem, but the main headlines are clear: streaming represents 70% of global internet traffic, and information technology as a whole is responsible for 3% of the global energy consumption. If we compare this to other sources of carbon emissions, the negative environmental impact of streaming is similar to that of the aviation industry.
So it's an important topic, and with the rise of streaming and broadband internet, it's clear that the energy efficiency of streaming technology needs to increase if we are to limit its impact on the environment. Making streaming more effective is not just important for CFOs looking at the rising costs of energy, but for CTOs who deploy solutions across the streaming pipeline.
The streaming video delivery pipeline is complex, with many different components and much of it having to stay powered on at all times. One of the major benefits of an organization like Greening of Streaming is that it brings together actors from across the industry to ensure joined-up, integrated thinking, the sharing of best practices, and concrete action.
What else is Varnish Software doing for sustainability?
For a caching and content delivery provider such as Varnish Software, we're focused on maximizing the amount of content you can deliver at once for the lowest amount of energy usage. We have improved significantly in the last few years, delivering much more content for every watt of energy consumed by hardware processes. This is good news for our customers, with lower hardware and energy costs when delivering content to their audience. The NUMA-aware version of Varnish Enterprise 6 is a major milestone in this respect, as it processes memory access locally for more efficient I/O performance. We're able to deliver much, much more, for much, much less, and the latest benchmarks working with Intel have Varnish delivering video at over 500Gbps. Varnish Software are Titanium tier Winners' Circle partners with Intel Network Builders and together we are developing the next generation of powerful, power-efficient CDN systems.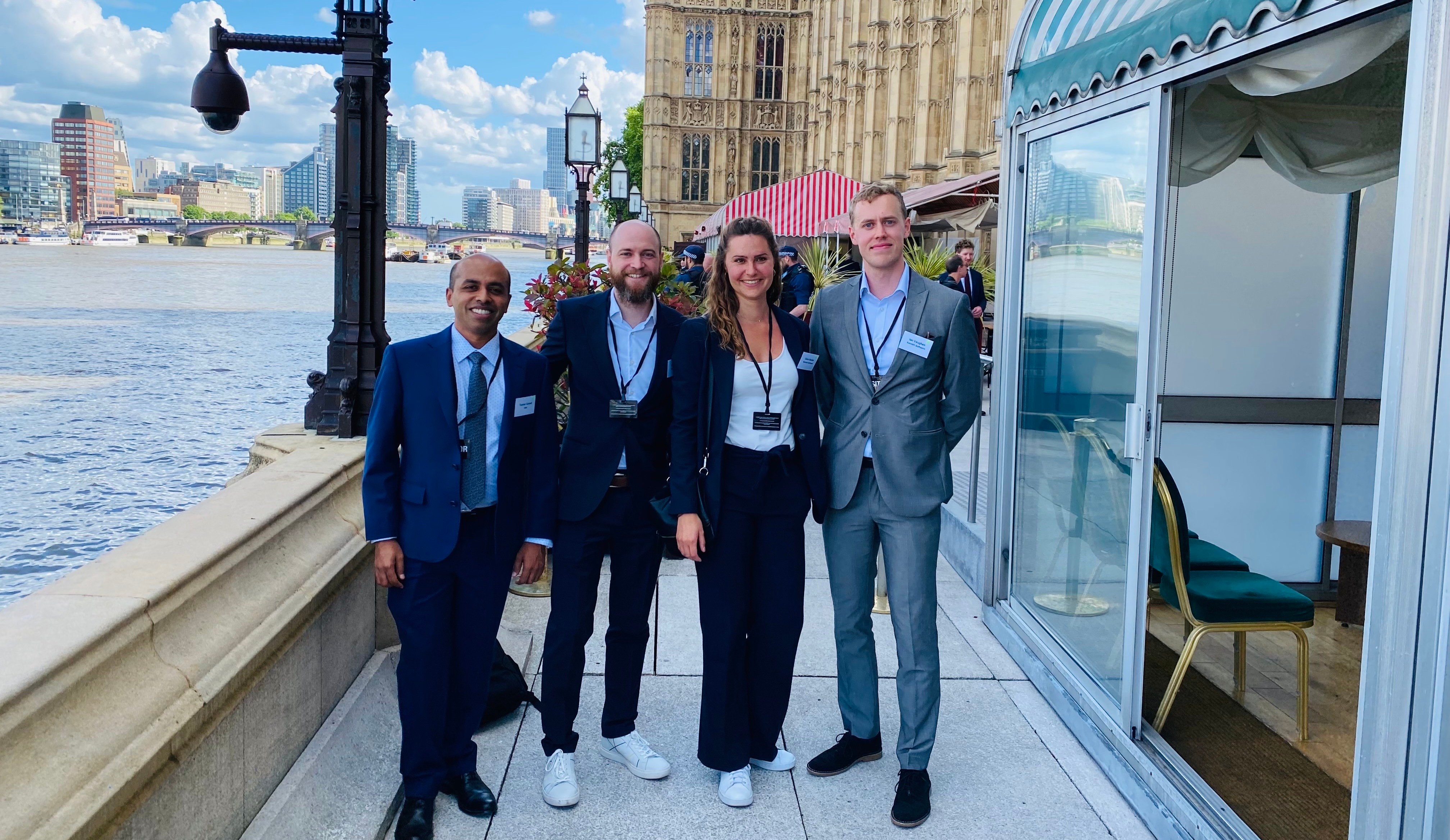 Varnish Software and Intel at the Greening of Streaming event
We are also partnering with academia on a project to measure power consumption and CO2 emissions of HTTP servers on which Varnish is deployed. You can read more about our work with KTH Royal Institute of Technology, Stockholm here.
That's not all! As a company, we know that we can always do better, not just with the technology that we develop but with the choices we make and the processes we implement as a company. Our company-wide initiative, #wecandobetter, is about understanding how we can individually and as a whole ensure we minimize our environmental impact while continuing to deliver leading software to the Varnish ecosystem.
Want to know more about our sustainability work at Varnish or with Greening of Streaming? Get in touch.