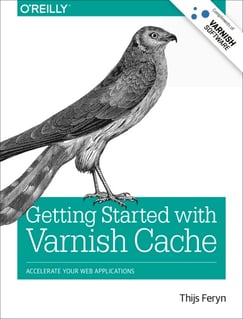 O'Reilly recently published an easy-to-follow, comprehensive resource in the form of a new book: Getting started with Varnish Cache.
Web performance is just as critical for all websites - sites with moderate traffic and massive sites that receive tons of hits. With this practical book, you'll learn how Varnish can give your site or API an immediate performance boost. It helps you to get started at the most basic level before moving on to cover more detailed topics, such as the Varnish Configuration Language, improving your cache hit rate, how to use Varnish for your cache invalidation strategies - and much more - and then applying all of this to your own web performance strategies and activities.

Getting started with Varnish Cache sets you firmly on a path to a high performing website with practical information and tips. This guide helps you master Varnish basics so you can get up and running in no time - without the steep learning curve. Varnish can be that one vital step toward optimum web performance.

PLEASE NOTE: You need Javascript activated (and unblocked) for the form on the right hand side to be visible.