Once again this year, Varnish Software will attend the Velocity Conference in Santa Clara, California, on June 21st - 23rd!
We'll be at booth 521 (see the map to make sure you find us)!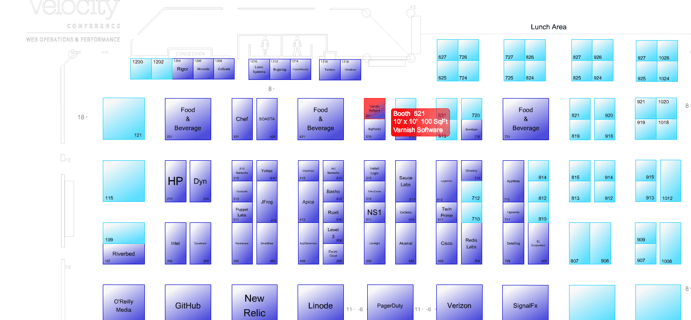 With so many things happening at Varnish this year, from the new open-source Zipnish to Varnish Cache's tenth anniversary and more updates to be announced soon, we are very excited to be able to share lots of stories and goodies with you at the conference.
Make sure to come with plenty of questions about everything you'd like to know about Varnish.
We are looking forward to seeing you in Santa Clara!