Varnish Software is working at the epicenter of a digital revolution, supporting businesses in solving some of the most complex and constantly evolving challenges they face. In this case, specifically, 5G.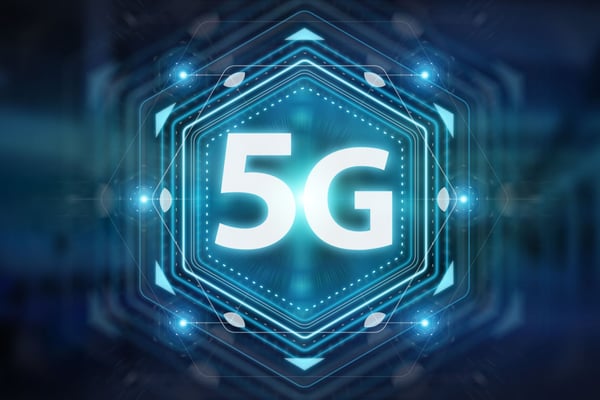 The industry has been abuzz about what a game changer 5G will be on many fronts — performance, capacity and a host of new, future-oriented use cases, but a lot of what is written about is just that: in the future. What do 5G networks offer in the way of monetization possibilities right now, and how can telcos harness the immediate opportunity?


Network performance: Video as first killer app
As 5G rolls out, enhanced mobile broadband (eMBB) offers significant speed improvements and much greater data bandwidth capacity over 4G, which will change how content delivery is done. This will not only provide consumers with faster download and upload for their favorite content (here we're thinking mobile video and gaming), but in the medium term can be seen as a viable alternative to fixed broadband in terms of performance.
And the very first "killer app" will be one that's ready to go almost right out of the gate because it's already something users do: mobile video streaming. But telcos definitely need to provide more speed and capacity to accommodate demand and user QoE expectations. As users consume more and more video on mobile devices, the challenge and opportunity for telco providers, especially when it comes to increasing revenue, lies in packaging an offering that is both appealing and "sticky" to the consumer and sustainably revenue-generating for the telco.


Monetizing the promise of 5G
Monetizing 5G means "bottling up" the promise of 5G and making 5G's competitive advantages real and putting together an attractive consumer offer. What does that look like? The investment telcos have made in building out their 5G (or 5G-ready) infrastructure is inevitable capital expenditure, but the time to realizing a return on investment can be shortened depending on how the offer is packaged and deployed. In a world where consumers expect flat fees for data (and sometimes unlimited data packages), differentiating the offer to encourage consumers to want to pay more makes it all the more essential that your offering be compelling, unique, and provide significantly better performance than other available options. We've seen some initial moves toward increasing costs of subscriptions, but in the long run, this won't prove to make up the difference.
And perhaps what will make a difference is less about what you sell directly to consumers and more about what you can do to gain tremendous efficiencies with your 5G network that will not only ensure the high-performance content delivery you (and consumers) require but can help you recoup costs of and inefficiencies in how content delivery is done today.


Content delivery in a 5G world: Delivering content from a 5G network
Telcos that deliver content from their 5G networks will have a big advantage over the competition as you will be able to offer more than just 5G connectivity itself. But the nature of 5G changes the whole content delivery paradigm. In a 5G world, static and outmoded CDN technologies will be inadequate for handling the capacity and speed that 5G can provide. Not only do legacy CDNs cost money, they won't handle the dynamic content distribution of the future. How can telcos, then, deliver content on 5G networks at scale and still see healthy revenue coming in?
By removing the traditional CDN from the equation entirely and instead controlling content distribution at the edge.

Introducing Varnish Edge Cloud
Edge cloud technology allows for dynamic use of the network edge — where do you need the edge to be? In a content delivery scenario, this could be described as a kind of dynamic point of presence (PoP) in a distributed cloud setup. And this is essentially what Varnish Edge Cloud offers with an edge caching layer that will enable telcos to take full advantage of the new levels of capacity, performance and throughput while using resources efficiently.
With Varnish Edge Cloud, content can be stored in the network and served with sub-millisecond time-to-first-byte and speed that is unrivaled by traditional CDNs. And referring back to recouping costs and removing the cost of the commercial CDN, let's put it into perspective with an example. The average Akamai customer spends $1.5 million a year serving content to users. If telcos can take a piece of that and provide high quality content on their 5G network, they can grow market share.
CDN providers talk a lot about edge computing, but they're referring to the edge of their network. Telcos need edge computing at the edge of their own 5G network. By using caching within a 5G network, you'll have the power of a CDN, but the capacity to meet 5G demands dynamically. This is not something telcos can achieve with a CDN outside of the network.
With Varnish Edge Cloud we give companies the power of edge caching within their own network, letting you unlock the CDN revenue you're currently missing.