The "death of TV" has long been predicted, and peak multi-device/mobile OTT streaming may finally ring the death knell for standard TV. While it may not be as dramatic as that, the last few years have proven that nothing is predictable. As people have shifted toward a 100% digital life during the pandemic, streaming media boomed, and millions of consumers have cut the cord (less than 50% of content consumed in the UK is via traditional TV, as of 2021) and demanded content served to them in higher quality, on any device, anywhere, at any time they want. For telcos in particular, adapting on the fly to support these new and changing conditions has required rethinking content delivery.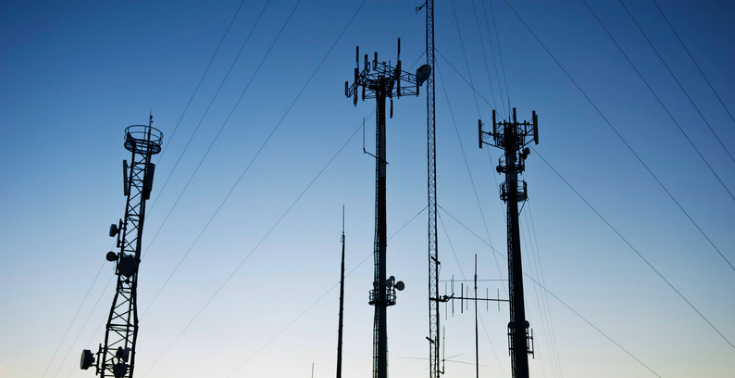 Telcos already recognize the need to provide a superior quality of service for their subscribers, regardless of where they're located. They're actively developing and supporting new, monetizable use cases. They are expanding their service offerings and securing strategic content partnerships to ensure customer retention and to unlock new revenue.
This means harnessing the power of mobile edge computing, 5G and the cloud environment, i.e., an imperative for a telco cloud. And it will mean ensuring that they have a flexible content delivery network (CDN) in place.
The mobile streaming boom and the 5G future
Starting in 2020, telcos saw mobile data consumption surge 75% from the previous year, and roughly 70% of that data traffic was video. In 2021, according to a PwC report, the demand for internet access globally had never been higher, and telcos saw at least 60% more data on their networks than before the pandemic – again led by video streaming (and mobile gaming not too far behind). For the first time, according to Deloitte, fixed wireless access connections will catch up to wireless broadband, and 5G makes this both possible and competitive, providing greater availability of spectrum and improved network infrastructure.
Fortunately with the rollout of 5G services, telcos have the speed and capacity to support the multi-device content delivery boom and the billions of 5G devices that will ship between 2020 and 2024.
Telcos must, therefore, look to solutions that harness the power of 5G to provide ultra-low latency, high-quality content delivery to huge audiences. This solution is Varnish Edge Cloud.
Taking content delivery to the edge
Varnish Edge Cloud is a 5G-ready virtualized content delivery network (vCDN) and caching solution that moves content delivery to the very edge of the network, closer to the end user. This massively reduces latency, resulting in a superior content experience for mobile users. Offering high capacity and more efficient resource utilization, it allows telcos to deliver new kinds of content streaming experiences, such as AR and VR and cloud gaming on demand.
At the same time as generating new revenue streams from these use cases, the vCDN empowers telcos to take a more agile and cost-effective approach to resource allocation. The virtual infrastructure replaces costly hardware, much of which traditionally sits unused for periods of time.
New use cases and rapid service delivery
5G offers revenue opportunities for telcos, in large part because of the new experiences it will enable for consumers. These experiences are what will drive demand for devices and connectivity. These are the moments that persuade consumers to up their monthly spend for a 5G data plan and pay extra for a 5G phone.
What exactly are the 'experiences'? They include, for example, thousands of subscribers enjoying rich content, on-demand, in real time, in settings like sports stadiums. Imagine AR content overlaid with live-action play, for instance.
Traditional CDNs aren't capable of supporting these experiences; they would be far too costly and result in too much latency. The new vCDN, which is located at the edge and is part of a telco's network, will be the only way of delivering these new experiences. During sporting events – involving densely packed stadiums – massive scalability is needed. Whether deployed in the network edge in virtualized PoPs, in aggregate data centers or between 5G base stations, the vCDN infrastructure can scale on demand.
Finally, it's not just new use cases that telcos will be able to deliver when they harness 5G. They'll also be able to develop new business models and enter the broadband market. The high throughput and low latency of 5G means that internet services via fixed wireless access now present real competition to the services offered by traditional cable companies, as the aforementioned Deloitte report highlights. Telcos can use their insight on their existing subscriber base to offer this as an add-on service (as well as targeting new untapped audience segments) and widen internet connectivity to rural and hard-to-connect areas.
The content delivery boom isn't a passing trend. It's the future of mobile and, along with 5G, it must be embraced by telcos for the years to come. This means having vCDN and caching technology in place to offer new, better, faster, services to subscribers. And enjoy the business boom that follows.