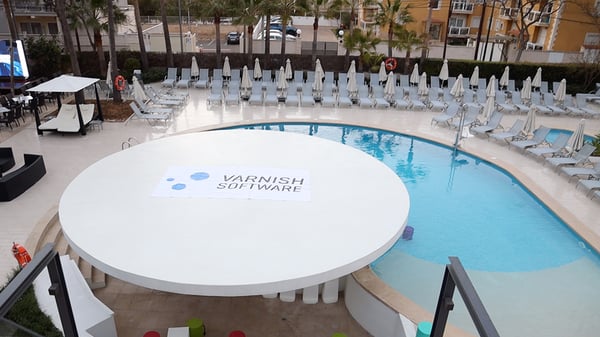 In the world of tech, it's quite common to attend conferences: they allow you to be inspired, there's an educational aspect to them, and they're a great place to network.
When companies organize internal conferences for their employees, they try to achieve similar goals, but there's one objective that is different and more important than anything else: the sense of togetherness.
And with those motives in mind, the 2019 Varnish Internal Conference was organized in Palma de Mallorca in Spain. What better setting than a sunny island in Spain to bring colleagues together from all over the world?
Our new colleague Thijs Feryn brought his camera and vlogged about the entire Varnish Internal Conference experience.
Face-to-face
Varnish Software is a globally distributed company. Modern communication tools allow for efficient global collaboration, but honestly: nothing beats a good old fashioned get together.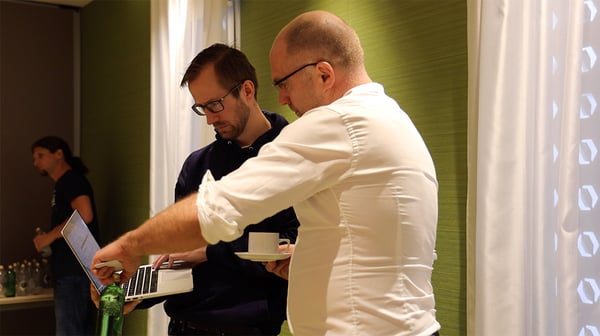 In our regular day-to-day, management stimulates us to travel to different offices to physically meet with fellow colleagues. Imagine the impact of a 3-day event where colleagues are together all day.
For many people it's very exciting, because although they work on the same projects, they only get to see each other 2 or 3 times a year.
Being informed
The first day of the event is all about information: each team presents their objectives and their long-term mission. Every team represents a piece of the puzzle and as these sessions progress, the picture of the puzzle itself becomes more and more apparent.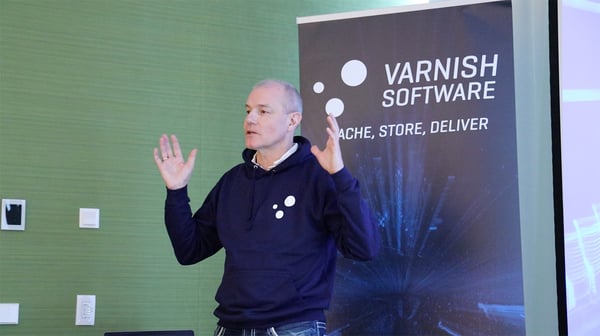 Although we all work for the same company, although we share the same values and although we have the same mission, it is often surprising to learn about some of the things that every team deals with on a daily basis.
During the 2019 VIC (Varnish Internal Conference) we had updates from:
Our CEO, Lars Larsson
The chairman of the board, Tobias Edvardsson
Our CTO, Erik Junesjö
Our CMO, Miles Weaver
Our CFO, Torbjörn Enström
Our VP of sales, James Whyte
Our VP of engineering, Espen Braastad
Our customer success manager, Florence Tai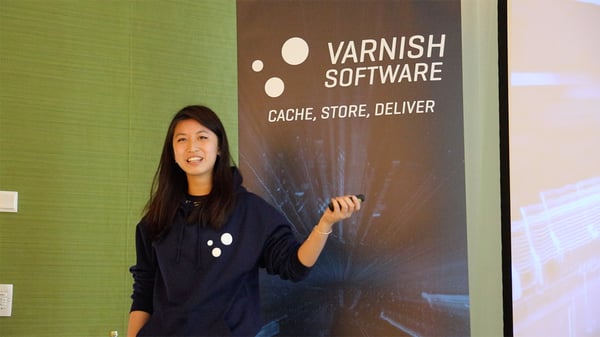 Not only do these sessions give you valuable insight, they allow you to increase the impact of your own work if you take the goals and challenges of the other teams in to account.
The central theme of the conference was "next level" and it's clear that everyone in the company is ready to reach the next level.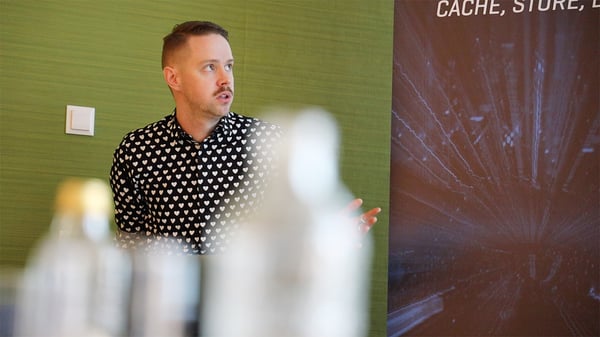 Being inspired
The second day of the event was all about inspiration. Thijs Feryn, our new technical evangelist hosted the so-called "inspire and challenge" track, which consisted of a selection of presentations by both colleagues and clients.
The first session was presented by Reza Naghibi, our VP of technology. Reza talked about the challenges of delivering video at high scale and the tradeoffs are when growth occurs.
The second session was presented by Pål Hermunn Johansen, one of our senior developers. Pål talked about the challenges of invalidating content on terabyte and petabyte datasets at high scale.
Next up was Thijs Feryn, our tech evangelist who introduced his evangelism goals and strategies for the months and years to come. He talked about outreach, about product development, about public perception and the collaboration with the different teams.
The last session of the track was done by Dade McHugh, OTT streaming engineer at Sky, who is one of our clients. Dade showcased the Sky streaming architecture, the challenges they face operation their video streaming platform at a ridiculous scale, and of course how Varnish Software's solutions tackle a lot of these issues.
The recurring theme here is operation at scale. This is our expertise, our mission, it justifies our existence. But "scale" is often a blanket term that is hard to quantify. The presentations in this "inspire and challenge" track really allowed the Varnish Software team to see, to hear and to learn what this actually means.
And although Reza, Pål and Thijs did a stellar job presenting their topics, there's nothing more impactful than when a client explains why your technology is best in class.
Teambuilding
The content that was presented at the VIC was great and was a great source of information and inspiration. But if these were our only objectives, we could have held the event at one of the offices, or even using video conferencing tools.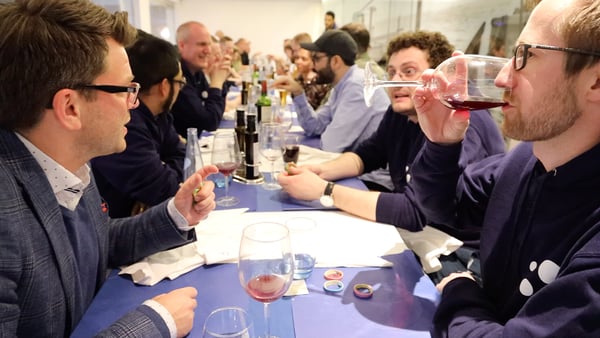 The real reason why we flew everyone to Palma, was the team building aspect: we had breakfast, lunch and dinner together. Every day had some "executive time" where colleagues could spend time together, go to the beach or hang out in the spa.
Because of our recent growth, there are a lot of new people on board. This Varnish Internal Conference is a great opportunity for them to get to know each other, but also some more experienced members of the team.
Palma de Mallorca is supposed to be a sunny destination, but during our stay there wasn't much sunshine and we had our daily dose of rain. But despite the weather, the atmosphere was great and every activity, even the outdoor ones, was enjoyable.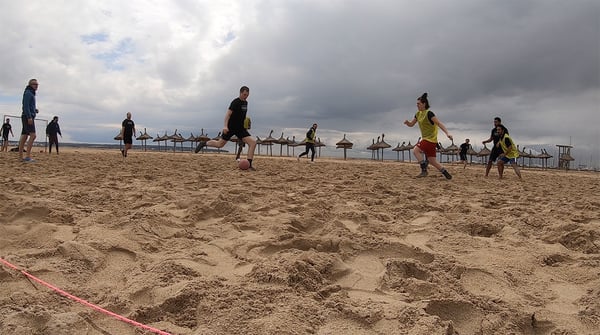 The last day of the Varnish Internal Conference featured the highly anticipated beach football game where the EU team competed against a team that consisted of our UK and US team members. Whoever won that game, had bragging rights for the rest of the year.
The lack of goals was definitely made up in terms of intensity. A late goal by team EU seemed to have sealed the deal, but team UK/US equalized in stoppage time in truly dramatic fashion. The game went to penalties which team EU won.
We're already looking forward to next year's rematch!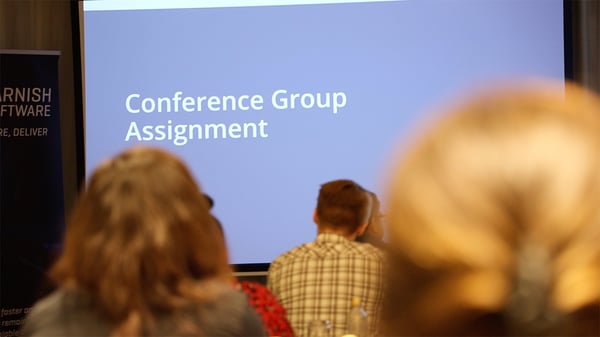 At the start of the conference, the entire team was divided into groups. Our management team gave us a group assignment which we were to present during the final session of the VIC.
The group assignment was titled: "The 5 most important Items if you were the management team". Throughout the conference, each group convened on a daily basis and discussed the items that should be on the list. During the final session of the Varnish Internal Conference, each group presented their results, which in its turn was a great source of inspiration for the management team who organized the conference.
In summary
Despite the rain, the Varnish Internal Conference 2019 in Palma de Mallorca was a great success.
Lots of conversations, lots of information, lots of inspiration. Varnish Software is doing great and is experiencing tremendous growth. Although are roots lie in the web acceleration business, it is clear that our solutions are a great match for the video streaming and CDN business.
By bringing colleagues together, there's a sense of chemistry that inspires the entire team to reach the next level. 2019 will be an exciting year for Varnish Software and the 2019 Varnish Internal Conference symbolizes and emphasizes this desire.