Quality content drives valuable action. Whether that action is a download, install, view, subscription or purchase, quality content is the compelling reason to act. Content can mean a document, an image, audio, video, software or just about anything that can be digitally delivered. But it's not just the content itself that affects the end user's perception of quality. The way digital content is aggregated, displayed, recommended, transacted and delivered plays a critical role.
The importance of content delivery was front and center at the NAB Show in Las Vegas. Over the years, the NAB show has expanded from focusing on traditional broadcasting to all aspects of media, entertainment, and technology. This year's event marked a return to a face-to-face event, roaring back larger than expected, after a three-year hiatus. As we all can attest to…. A lot can happen in three years.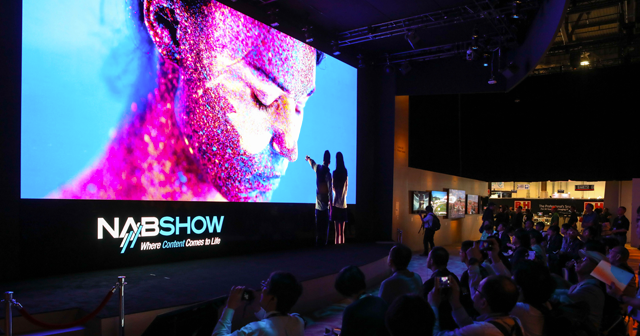 Here are a few standout themes from NAB 2022:
The integration of cloud into workflows: Back in 2019 the cloud was discussed and on roadmaps but the pandemic made ALL organizations prioritize their cloud product strategy. One of the best examples of this was Black Magic's all-cloud push, launching the

Cloud Store

,

Cloud Store Mini

and

Cloud Pod

. Grass Valley also had some major cloud announcements and AWS had an impressive showing in the West Hall.


AI-driven and AI-optimized everything: From captioning to remote production to actual content generation, AI was front and center, moving from being niche in 2019 to dominating the hype cycle this year. One of the most practical AI-driven solutions seems to be translation solutions like

Digital Nirvana's Trance

.


The continued proliferation of the VoD, OTT and the edge: This year the halls were filled and many booths were adorned by (now) well-known logos that simply did not exist three years ago. For instance Peacock launched in July 2022, Discovery+ in January 2021, HBO Max in May 2020… These networks were around in one form or another, but their streaming operations were still in the pre-launch phase and in a few years they have (collectively) amassed well over 100M subscribers.
So what's my point? None of this is possible without reliable, low-latency content delivery. For decades, as the saying goes, content has been king, but in the era of TikTok, YouTube, Snap Chat, and the proliferation of VoD services is that still true? Can you really defend Tiger King as quality content that you will watch over and over again? Maybe.
But for now, the discussion Varnish would love to have with you is how we can help you optimize your content delivery, whether you have a homegrown solution, use a commercial CDN or need to deploy a solution in your data center or on the edge. We look forward to helping you support more viewers, increase revenue by supporting next-gen workflows, improve quality of service and reduce downtime.
If you want to learn more, a good place to start is to schedule a call with one of our experts or come visit us at Angacom or IBC.