Varnish Controller is our orchestration tool, built to manage Varnish Enterprise architectures of any size. Packed with provisioning, monitoring, and scaling capabilities, Varnish Controller operates on both Varnish clusters and multi-tenant environments. We're continuing to improve this tool's performance, flexibility, and ease of use with the latest update, Controller 5.1. Along with a comprehensive series of bug fixes and UI improvement, this update includes several brand new additions to Controller, including a host of new customization options for Traffic Router, the addition of debug headers for RoutingRules, and better graphs on the Controller dashboard.

Here's what to expect from the Controller 5.1 update: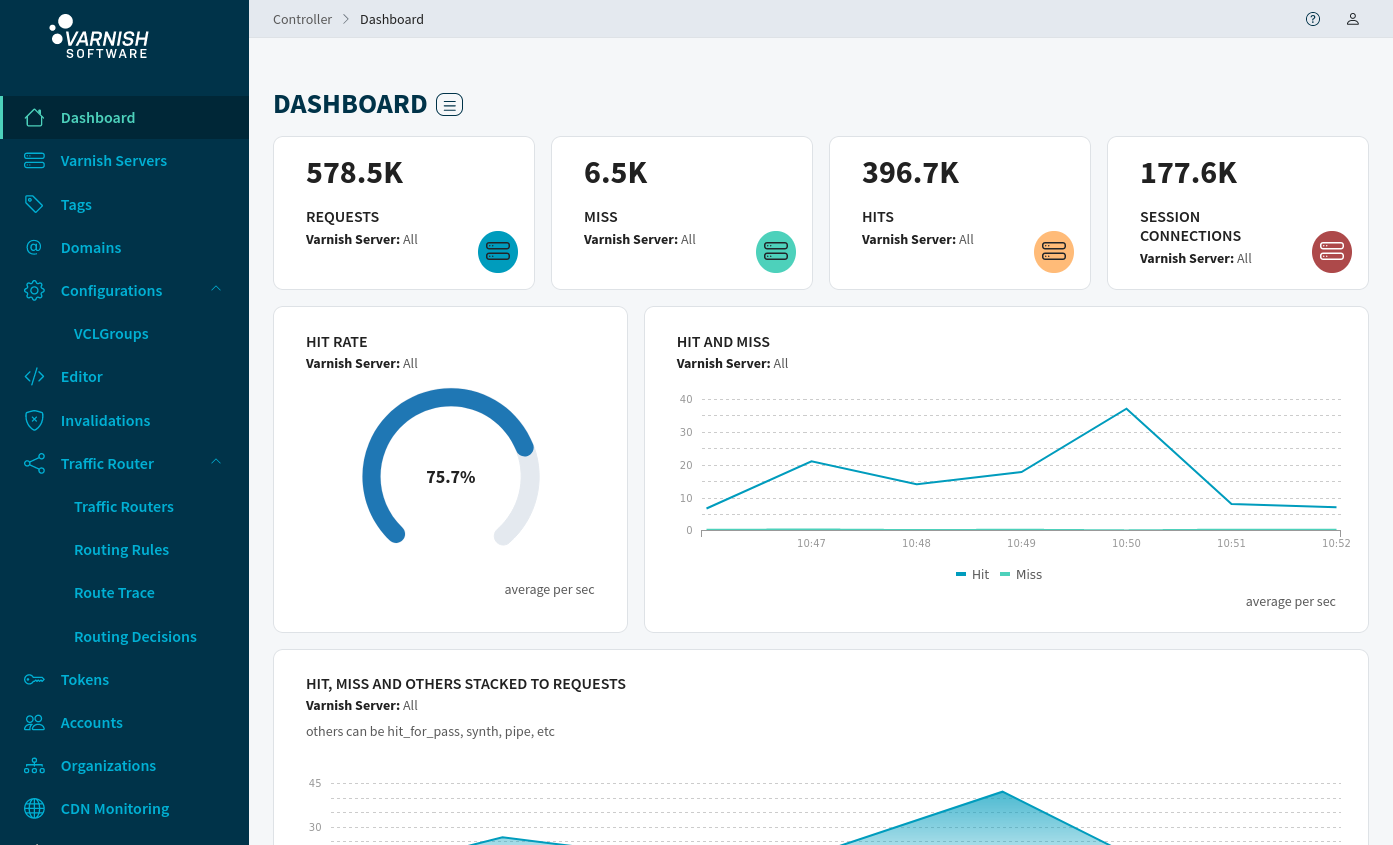 New options for Traffic Router
Traffic Router is Controller's integrated system for request routing. The name of the game for Controller 5 is increasing customization options for the user, and the 5.1 update continues to expand upon this, with a focus on Traffic Router. With the 5.1 update, you can now:
Implement custom headers in router health checks
Enabling you to personalize your router health monitoring to the needs of your infrastructure.
Configure reject and regexp decisions into your traffic routing
Maximizing Traffic Router's ability to make smart and efficient request routing by adding more options to its toolbelt.
Use CNAME records for external routes
Increasing your flexibility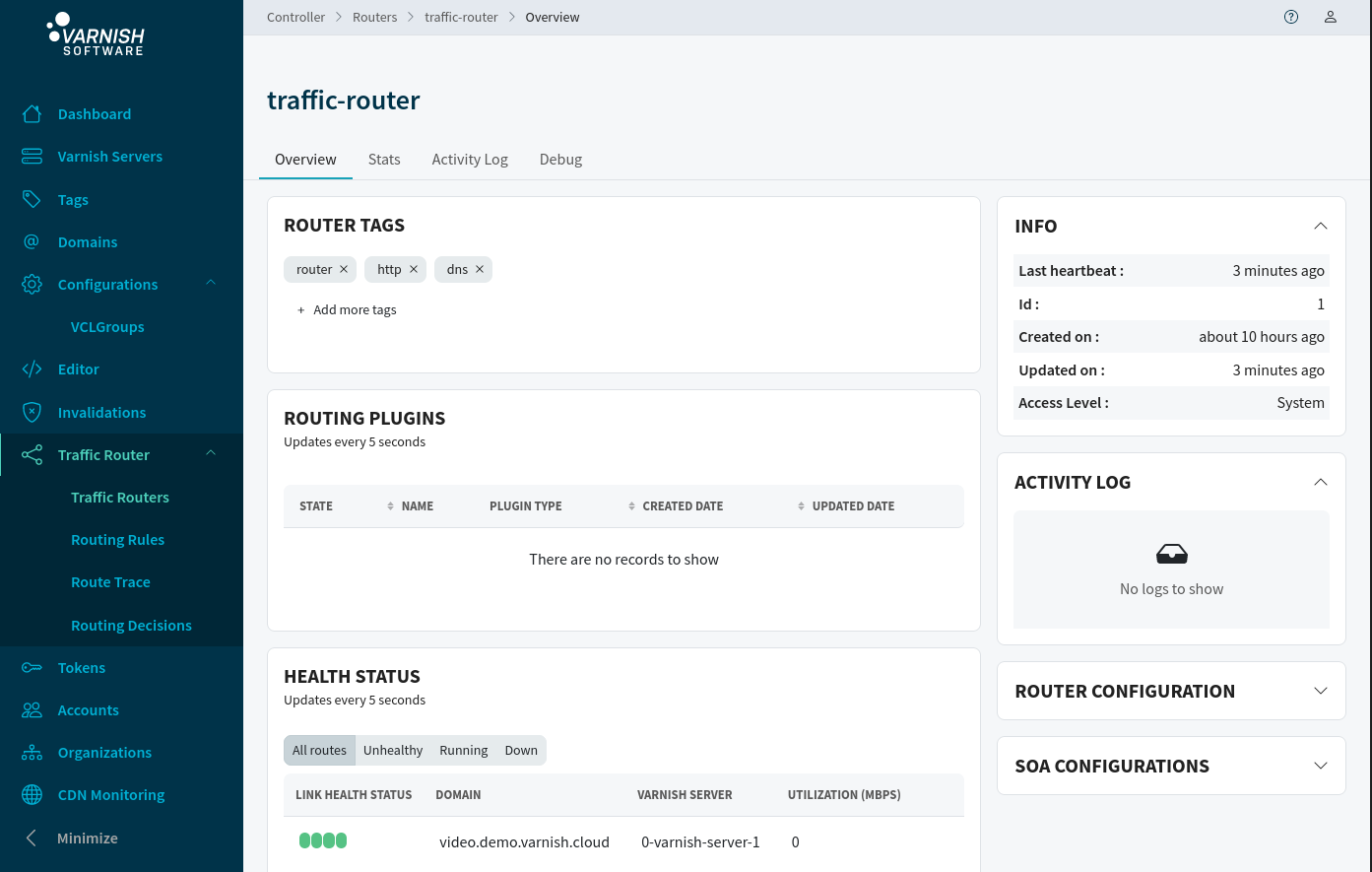 Together these additions combine to support a more sophisticated and customizable Traffic Router, one that can quickly map and process distributed web traffic while being fully observable and programmable through the Controller interface. It's our goal for Traffic Router to be able to perform request routing in any configuration our users need. This update is another step towards that goal.
Improvements to UI
Another key focus in our work on Controller is ease of use. Even as we continue to add features and expand functionality, we want you to be able to open up the dashboard on day 1 and have a simple, comprehensible toolbox at your fingertips. With Controller 5.1, we've updated the user interface to make it more accessible and visually appealing. We've changed the graph visualizations on the Controller dashboard to make them more informative and easier to parse. We've also simplified some aspects of Controller management by creating the option to send varnishadm commands directly in the UI.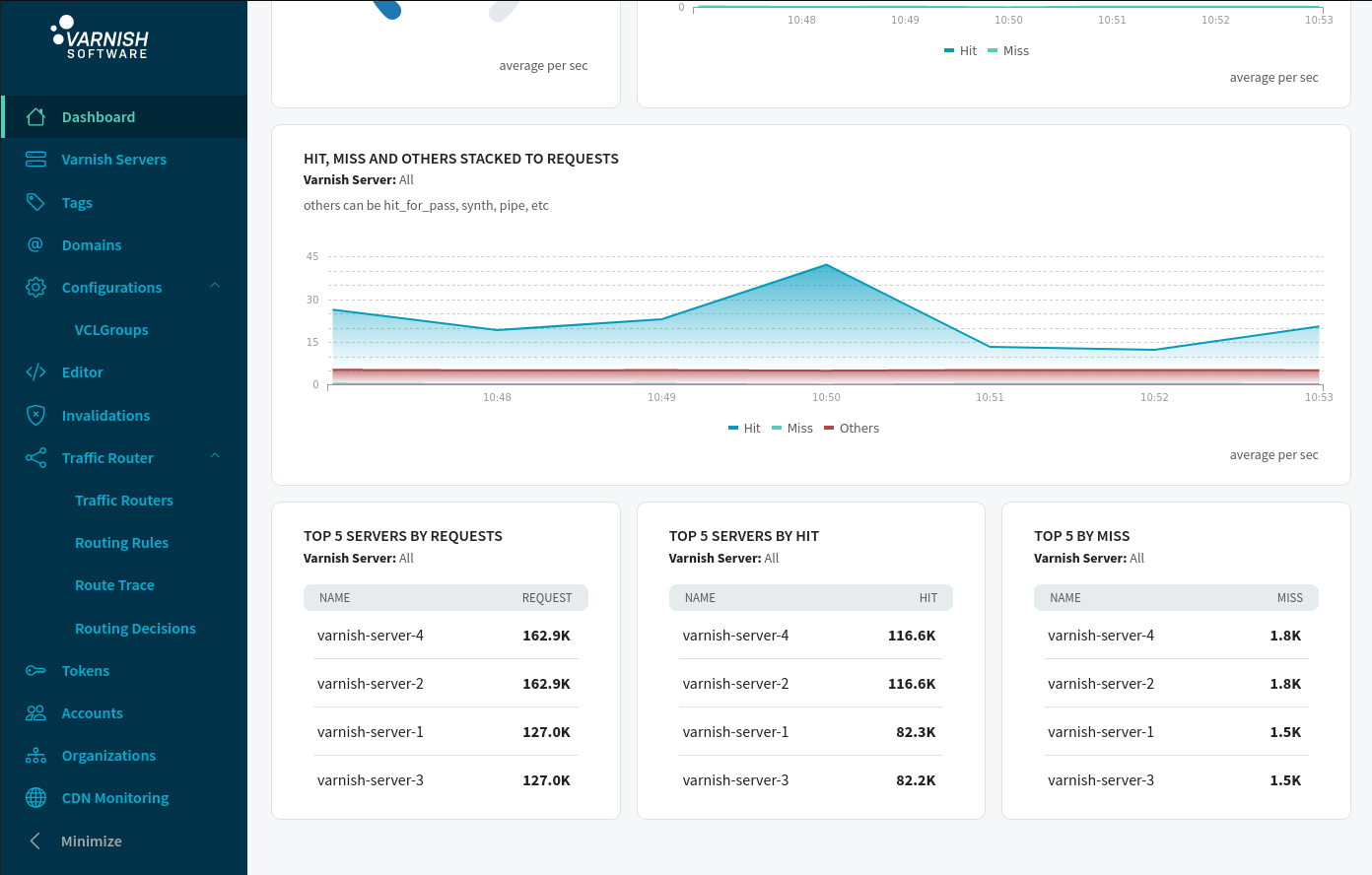 Other improvements include
A series of adjustments to streamline ease of use and reduce friction points.

UTC now used for database

New compatibility enables the use of Gzip and Brotli for compression

Limiting of permissions for VCLI configuration file

New bug fixes and performance improvements
Notes on updating
See Varnish Controller Changelog for more details on the changes and the upgrade notes for more details on how to upgrade. This update is recommended for all users, and all components should be updated.