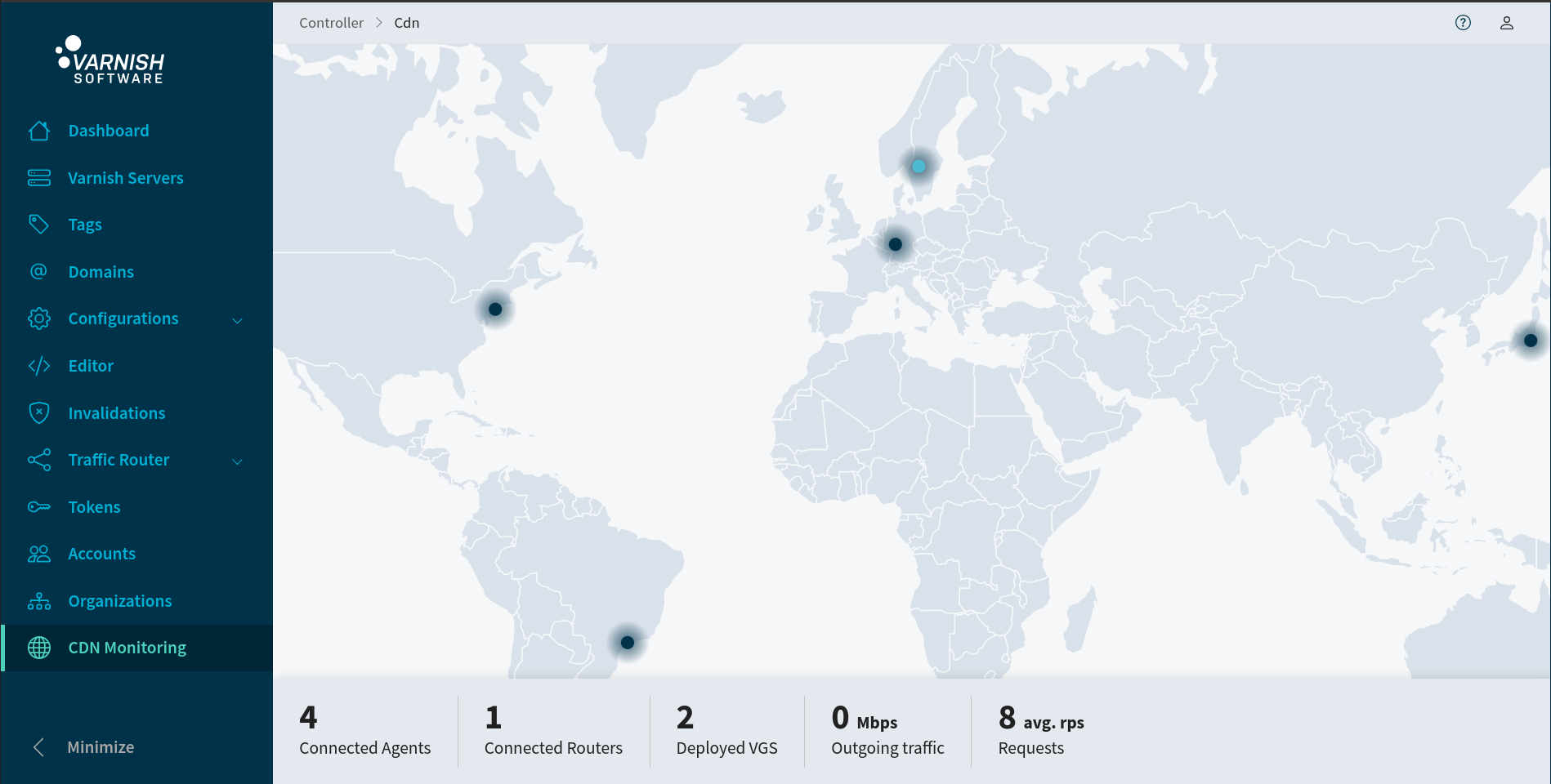 Varnish Controller is our orchestration tool, built to manage Varnish Enterprise architectures of any size. Packed with provisioning, monitoring, and scaling capabilities, Varnish Controller operates on both Varnish clusters and multi-tenant environments. We're continuing to improve this tool's performance, flexibility, and ease of use with the release of Controller 5.0.0. This latest version of Controller comes with a new line of added features, including visual CDN monitoring, adjustments to the Traffic Router and the introduction of Private Agents.
Here's what to expect from the new release:


Your network, visualized with new CDN mapping feature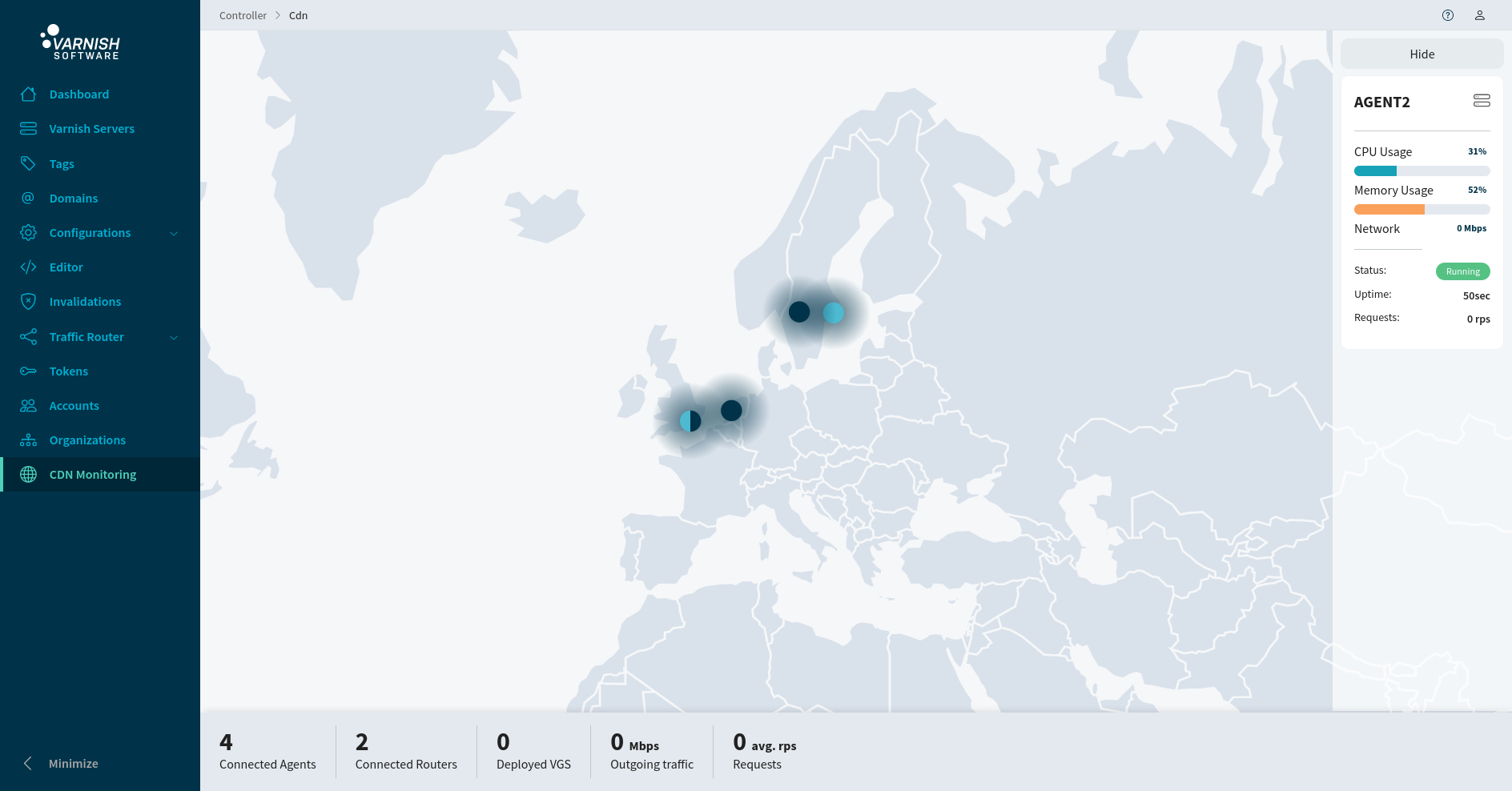 Want to see how your setup is performing at a glance? With the new CDN monitoring feature you get a map showing the locations of your PoPs and key data on CPU and memory usage, and network performance. It's the easy way to check network health and monitor traffic, and it's available now to users with the Traffic Router upgrade.
Granular control of multi-tenant security and access via Private Agents
There's been a rising desire to use Varnish Controller in a multitenant capacity. With the release of Controller 5.0.0, now you can. Controller 5.0.0 brings the introduction of Private Agents. This allows you to register a Varnish server as private to a specific business unit. This makes it possible to grant limited access to your Controller to untrusted parties, with significant mitigation of risk to the larger system. This offers a fine-grain degree of network customizability, enabling you to designate which servers are private, which ones are shared, and who has access to any given server. This customization of server privacy can be used to:
Isolate your end users

- Enabling you to send them only to customer-specific servers.
Bundle Varnish services through multitenancy

- Running multiple, separate Varnish-based services from the same administration console e.g. streaming, website, APIs and keeping each team limited to their service.



Enable Restricted Access

- Giving untrusted parties access to Controller and certain capabilities like staging, while blocking them from being able to use deployment functions.
Identify traffic sources and easily deploy routing rules with Enhanced Traffic Routing
Traffic Router is Controller's integrated system for request routing. With a reworked module in play, you can now identify IP networks, allowing you to sort your traffic based on where it's coming from. This further helps you to customize Traffic Router to the needs of your environment, making its routing decisions more intelligent, and increasing performance and fault-tolerance. This is immediately relevant to fields like Telco, where the ability to identify your customers and keep them within your network is a top priority. The new Private Agents come into play here as well, with the ability to adjust the privacy designations for routers in the same way that you would with a Varnish server, allowing for greater openness without compromising security.
Other improvements
A series of user interface adjustments to streamline ease of use and reduce friction points.
New viewing customization in the form of a toggleable "Dark Mode"
New bug fixes and performance improvements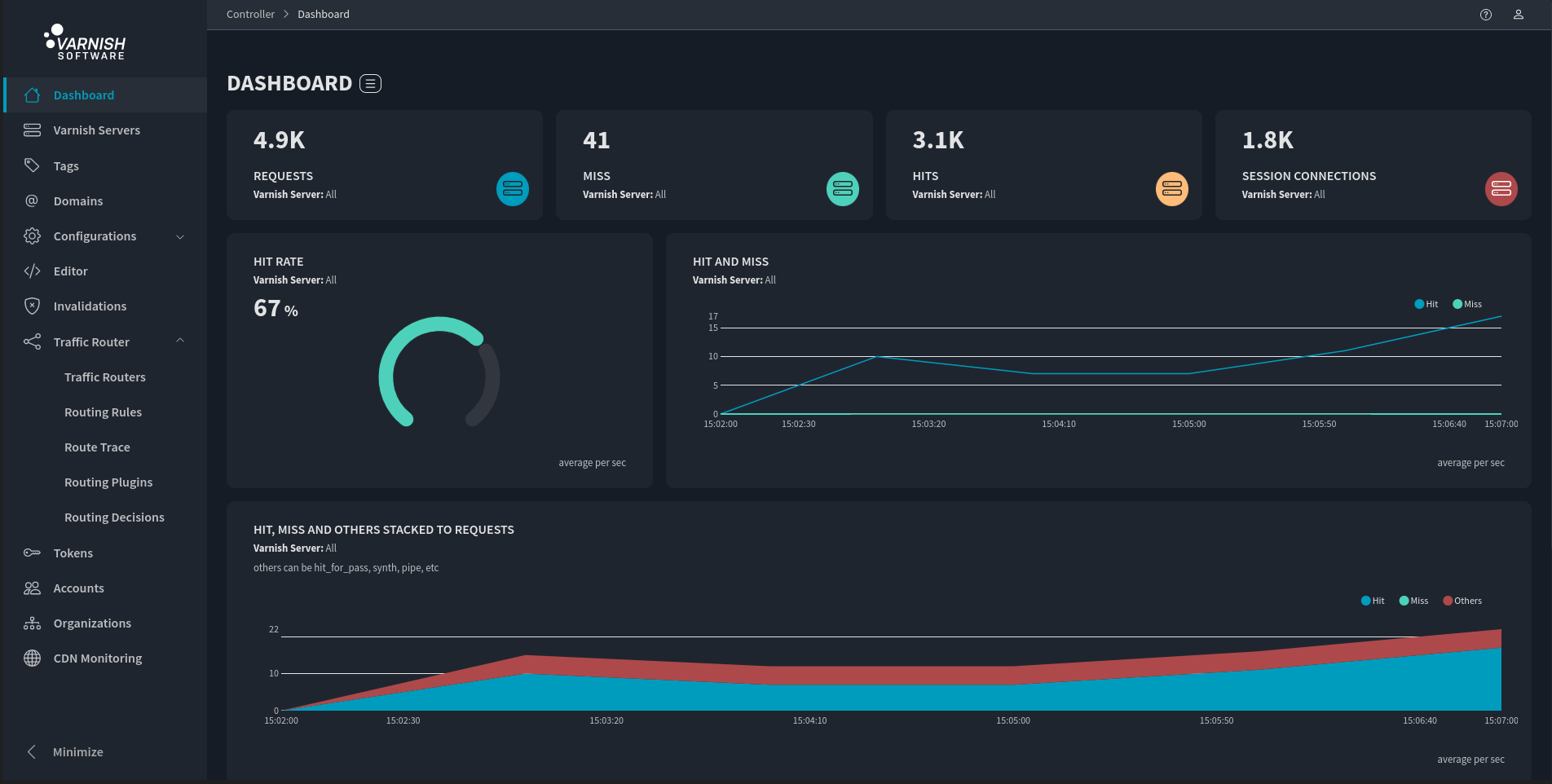 Dark Mode
Notes on updating
See Varnish Controller Changelog for more details on the changes and the upgrade notes for more details on how to upgrade. This release is recommended for all users, and all components should be updated. It also contains several non-backward compatible changes, which are described here.