For online retail companies, downtime is the worst-case scenario. Downtime or traffic slowdowns lead to a number of negative effects:
Lost revenue
An inability to update inventory, product information and other sensitive, dynamic data
A hit to the brand reputation and potential loyalty
Frustrated customers who will leave and make purchases elsewhere
Yet, despite knowing the importance of uptime, online retailers continue to struggle with availability, particularly during high-stakes shopping periods, such as Black Friday/Cyber Five.


How to stay up in down times
While you can't prevent all incidents and downtime, you can prepare your infrastructure for traffic overloads and even make yourself shoppable in outage conditions.

How should you get ready? Check out our online retail readiness checklist to get started.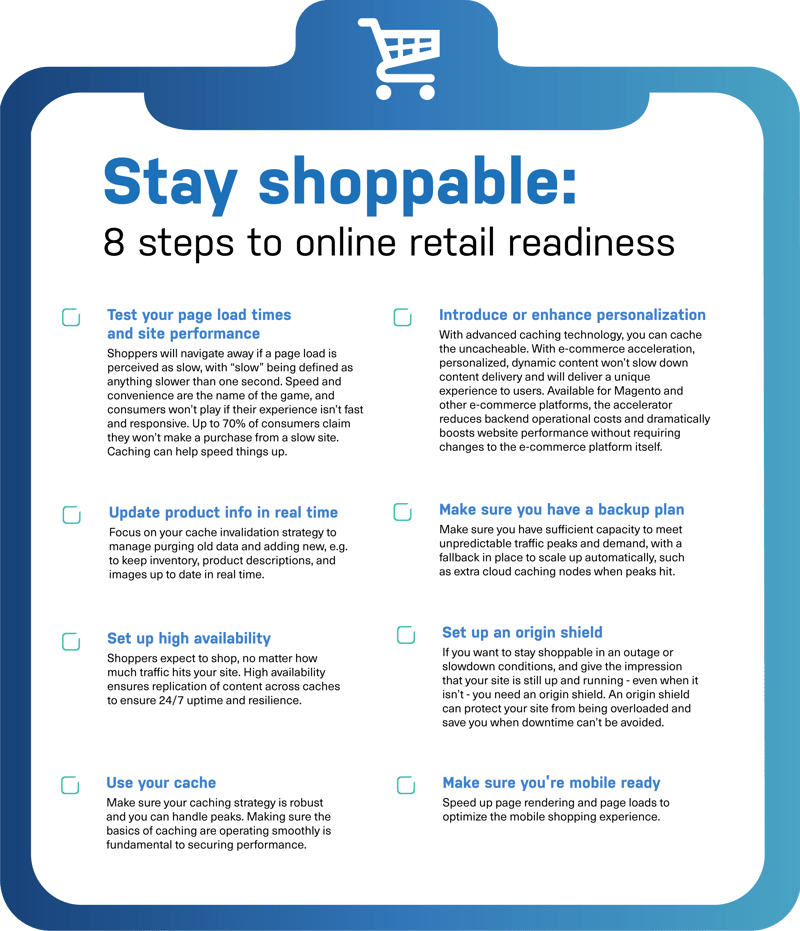 Download the full PDF version here