Many enterprises these days use what we call a multi-CDN strategy to ensure content reaches their audience reliably. Usually this involves one or more public CDNs in combination with a private CDN solution, to balance coverage, performance and cost. A multi-CDN approach lets content owners, broadcasters and technology companies deploy resources flexibly to deliver superior web and video experiences at scale.
Varnish Private CDN is a key part of this process, as is Varnish Controller, the control plane that brings together deployment, scaling and monitoring capabilities into one management interface. Our customers use Controller to ensure the health of their private CDN setup, spin up new instances easily and push out configuration changes in real time.

We're taking it a step further now, and integrating Traffic Router into Controller's feature set.
Traffic Router ensures clients fetch content from the optimal location, giving them the highest quality of experience at all times. It offers various decision-making options for routing, so you can base it on:
Distance between the cache node and the client
Availability of the cache nodes
Utilization of the cache nodes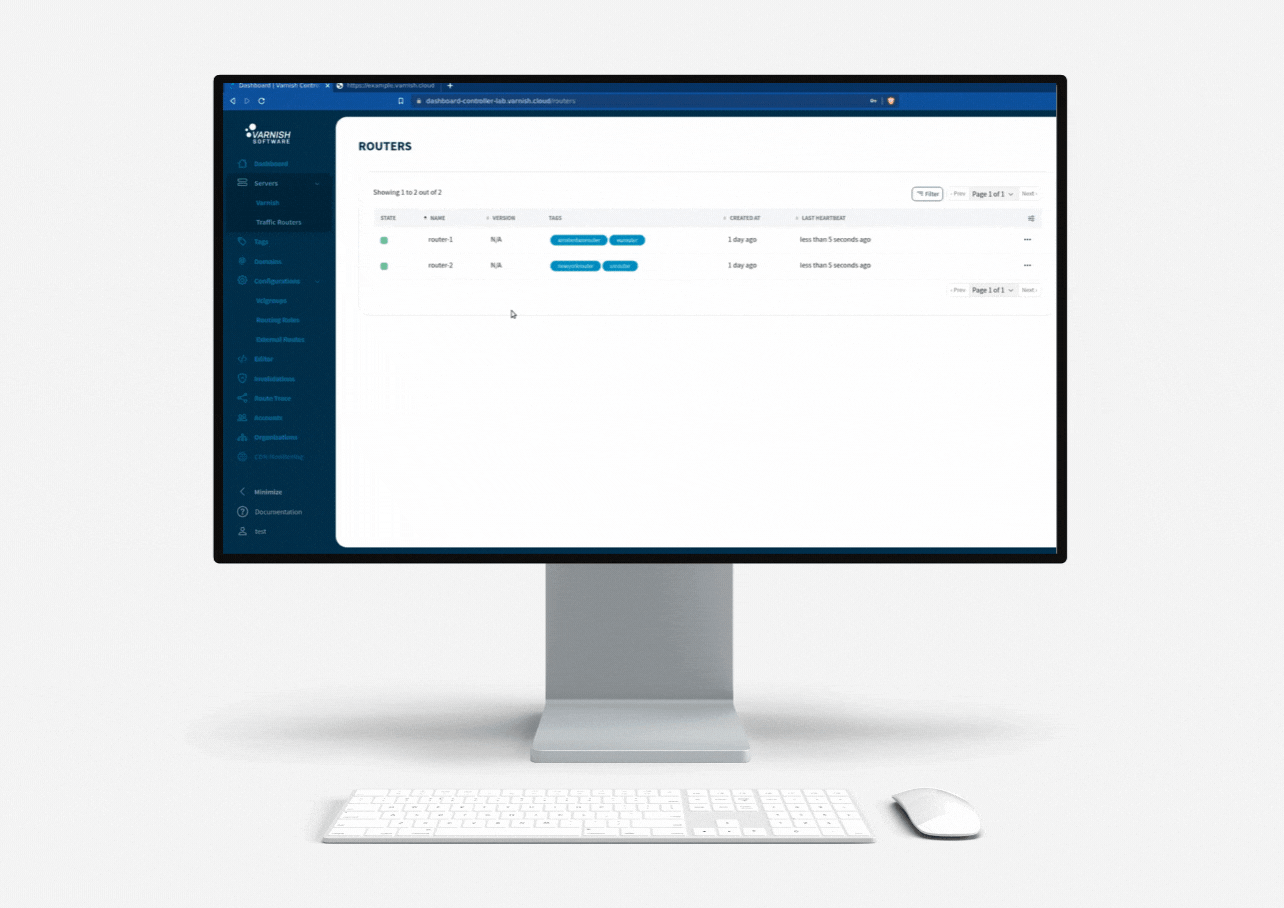 Crucially, it can route your traffic from Varnish cache nodes, data centers and public CDNs. You're able to manage all of your multi-CDN traffic from a single location.
Varnish Enterprise is HTTP reverse proxy software, but agnostic to load balancing mechanisms, origins and content when the client side and backend-side communication is done using HTTP. This means Traffic Router can support DNS, API-based and anycast routing solutions as well as custom solutions where enterprises want to stay in complete control of their end-user's request flow.
We conducted some research about multi-CDN orchestration, which made clear the complexities involved in this approach. Enterprises told us they face various challenges:
Scaling delivery in real time
Blending traffic between multiple CDNs
Maintaining performance across different third parties
Measuring and monitoring health across multiple CDN vendors
Traffic Router solves these challenges, and makes the solution available from within Controller's user-friendly dashboard.
Scaling up is fast when new servers are auto-discovered and brought up to speed with Varnish configuration files, ensuring servers are kept up to date.
Blending traffic is easy when you can route all of your multi-CDN traffic from a single control panel, using flexible rules.
Performance is guaranteed when you can route traffic based on the health, location and utilization of your points of presence, whether they sit within the private or public CDN(s) in your multi-CDN mix.
Traffic Router means active health probes and weight reporting can be gathered from multiple origins, whether they are cache nodes, file servers, or public CDNs.
All in all it makes for seamless and flexible routing, ensuring audiences get excellent Quality of Experience, while content delivery operations are more manageable, resilient and simpler. It also streamlines the process of multi-CDN orchestration so that enterprises are better able to take advantage of the associated performance and cost benefits.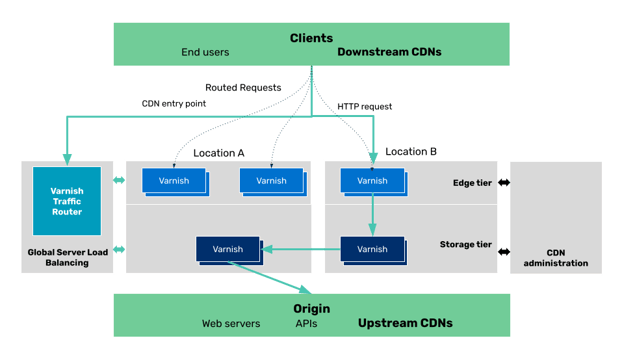 *How Varnish Controller and Traffic Router fit into existing Varnish and CDN setups
If you are interested in learning more about the Traffic Router or want to see a live demo, get in touch with one of our experts 👇