When we discuss rethinking broadcasting in a streaming world, we all acknowledge that we've redefined what TV really is. It's now a content-first, consumer-choice smorgasbord, and streaming companies -- whether digitally native streaming behemoths like Netflix, or latecomer niche players or broadcasters who didn't realize the streaming wave was a tsunami -- exist to cater to them.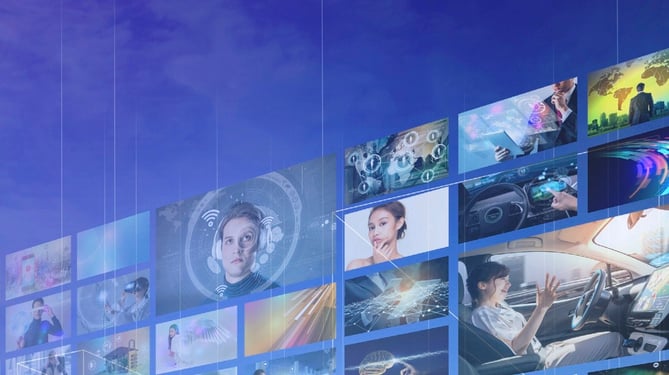 Clearly this isn't the only consideration: monetizing consumers is needed to keep a streaming platform running and to acquire the content that keeps users coming back. One part of monetization is about developing compelling and competitive commercial offers and service/subscription packages, and advertising. A second, perhaps underestimated, part of indirect monetization (operational cost savings) is not as obvious: technology.


Developing technical efficiencies to reduce operational expenditure
What does a flexible, future-proof streaming and content delivery solution need to be successful? The idea is to ensure a resilient, stable, always available, secure and scalable streaming solution that is flexible enough to handle any level of traffic. What that means in practice is putting the right video streaming technology to work, which often means taking control of the infrastructure yourself to take advantage of the inherent flexibility and efficiency of a more self-managed streaming platform.
Three key drivers factor into the successful streaming equation:
optimizing the experience (with technology)
controlling costs
laying the groundwork for the future of streaming


Optimizing the experience
What does the optimized experience look like from the point of view of streaming infrastructure? For example, you adopt a well-configured CDN setup driven by intelligent caching policy. Your streaming architecture should include mechanisms for content replication/high availability, high-volume storage, origin shielding, flexible caching policy and secure connections. These elements secure high-performance video delivery and lead to streamlining and efficiency gains.
Controlling costs
With the efficiency gains you realize by taking control of and optimizing the streaming delivery experience, you realize less backend load, which leads to less downtime, fewer backend servers and lower bandwidth costs. You've got the flexibility to configure your own logic and policies and control your video streams while at the same time your solution is transparent: you know what is going on, how to optimize it, and what you see is what you get. Your day-to-day costs also become predictable and transparent, helping you defer or avoid considerable operational expenditure.
Laying the groundwork for the future of streaming
5G is the future of content distribution and is predicted to be a potential replacement for digital terrestrial television. Getting ready for streaming's near-term future, broadcasters can benefit both from 5G's high-bandwidth, low-latency promise, delivering on 4K and 8K video streaming across devices, and real-time live streaming and interactivity.
Broadcasters will be well-positioned to reap the business value of these applications, as well as other predicted efficiencies, such as 5G and IoT/equipment integration and management to on-the-ground production, such as setting up live interviews in multiple locations at a large live event without requiring the full infrastructure of traditional production on location. That is, if broadcasters orient their streaming outlook to the future and get ready for the next disruption, that is, for example, looking to edge cloud CDN technology, as traditional CDNs aren't going to cut it in the 5G future.


Taking control of your streaming
Whether deploying live or VoD OTT streaming solutions and requiring a flexible way to manage multiple streams or needing to store and serve massive amounts of on-demand video content, Varnish Enterprise forms the foundation for optimized video streaming and ownership of how you stream content. Get in touch to discuss your setup.