E-commerce has always been somewhat unpredictable, characterized by predictable peaks on "shopping holidays" such as Black Friday (and the weekend that follows) and Singles Day. Other more "everyday" events and trends make online shopping spikes inevitable but completely unpredictable, such as when a celebrity wears something that sparks off a spike in demand.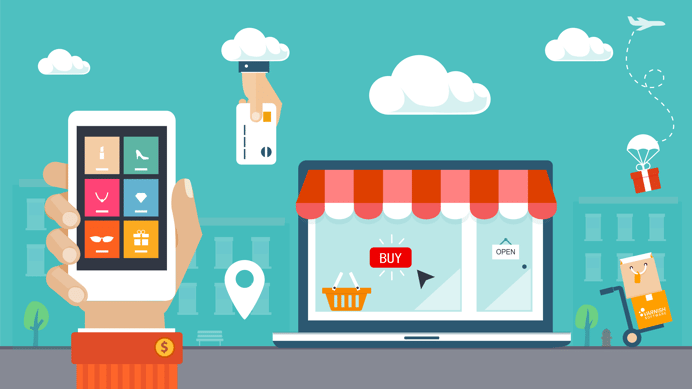 Similarly, the whole online shopping experience has shifted from a once-in-a-while event to something people do every day, increasingly for things like groceries, food deliveries and same-day Amazon purchases. There is almost nothing that can't be purchased online for near-immediate delivery. The Covid crisis has changed things, but it has not changed the need and desire to shop.
The new frontier: E-commerce first

E-commerce growth trends upward year on year, not requiring a pandemic to drive more traffic and sales online. But statistics show sustained, if fluctuating, growth during Covid-19 for online shopping, whether for pure-play e-commerce brands or the online arms of brick-and-mortar retailers.
Between March-April 2020, pure-play e-commerce retail sales climbed in the US and Canada from 55% to 76% versus 2019. For brick-and-mortar retailers, their online sales skyrockets from 42% to almost 90% compared to last year. Similar trends hold true for European online sales.

Many countries, such as Australia, have long been perceived as slow to adopt online shopping; Covid has begun to shift shopping habits.

Online grocery sales have boomed; fitness and home office equipment sales boomed in the early stages of the Covid lockdown as well as DIY/home improvement products.

The convenience and safety of at-home shopping indicates that the

growth in e-commerce will continue

at least through 2025, but it's important to keep in mind that mass unemployment may temper some of this growth. Supply chain disruptions may also play a role in how e-commerce copes and satisfies user needs as lockdowns continue, ease and eventually end.

Kantar Group/Detail Online research discovered that six out of 10 consumers will

continue shopping as much as possible online

after the pandemic ends. The same survey showed that customers in Europe whose online transactions make up more than half of their shopping had increased by up to 80%.

Brands are using integrated marketing campaigns and tactics to

enhance online shopping

, e.g. Nike offering free workouts on their app, which ties into buying new gear to work out in, or

IKEA sharing their famous meatball recipe

when shoppers can't come to IKEA to eat -- they can still buy new furniture for delivery.



Speed: The foundation of e-commerce web performance

Even with the paradigm shift to online-first shopping, no one could have been prepared for how e-commerce, and thus the underlying technology powering e-retail operations, would change because of the Covid-19 crisis. It remains to be seen whether social distancing and in-person shopping challenges (long queues, shortages, etc.) will change shopping behaviors in the long term, but for now, it seems that online shopping, if supply chains enable it, will be a safe "go-to" for longtime online shoppers and those who have adopted it as a part of their lives because of Covid.
What factors determine how successful an e-commerce site and its performance end up being? It seems that nothing is more crucial to keeping shoppers on site than speed, particularly on mobile -- which has now become the dominant online shopping device.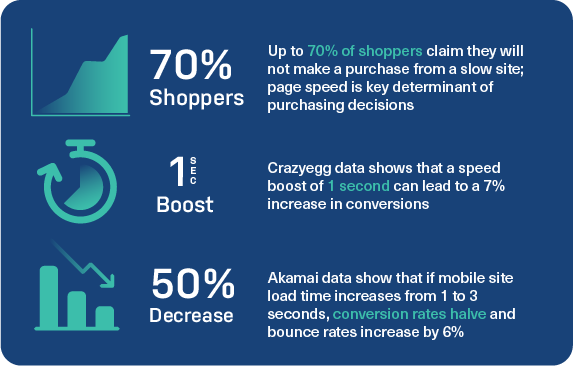 By Q4-2020,

almost 75% of e-commerce sales

will happen on mobile; speed, performance and responsive design will determine success

Virtual queues

, commonplace during coronavirus lockdowns, have taxed shoppers' patience -- can you avoid them or at least ensure that they work properly?



E-commerce companies have probably had to confront the technical challenges of being "ready for anything" more than ever since 2020 began. A good place to start is with the basics: speed and performance, and we can help.