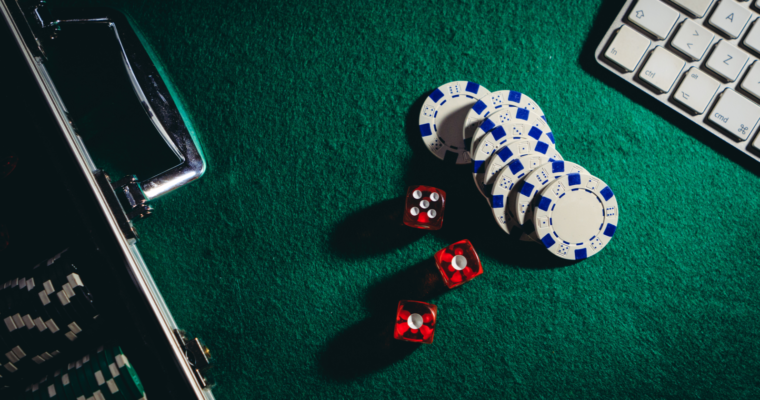 Technology has breathed new life into - and in many ways completely changed various industries. While some industries have disappeared, others have expanded, adding to brick-and-mortar empires. iGaming is one such industry, emerging to meet a massive consumer demand for online casino and e-sports betting action. The gaming and betting industry is constantly changing to keep up both with technical innovation and legal and regulatory requirements. A middle ground where performance technology and automated regulatory tools meet is where things stand today.
It's no surprise that the iGaming business is booming - slated to be worth about 90 billion USD by 2024. The ease, convenience and immersive experience of real-money betting and gaming from the comfort of one's own home makes the lure of a casino or betting office less appealing. Why go anywhere?
The engine of the game
Powering the iGaming revolution, of course, are a host of technologies that provide:
up-to-date information, i.e. latest odds, latest scores, real-time games that require sub-millisecond latency
real-time updates to web services, i.e. caching and cache invalidation
uptime/availability to keep players playing and protect the infrastructure
Most companies turn to gaming-platform developers who specialize in creating a core system with which the iGaming company's selected third-party API add-ons and services can be integrated, including payment systems and various games. In the growing complexity, there's room for both iGaming companies and the gaming-platform developers to look at solutions to help them streamline performance, reduce latency and keep backends healthy while also preparing for future innovations, such as VR and AR gaming, 5G networks, which are set to once again revolutionize the landscape (mobile iGaming is poised to be huge).
Not all fun and games
The iGaming security, regulatory and legal landscape is a bit of a landmine. Even though it's not all fun and games, there are ways to mitigate the burden of these requirements and ease compliance to keep the games running.
Security
Data security is not something to gamble with. You're working with other people's money, meaning that even though you're operating in a real-time environment in which instant access to live scores/odds is do or die, and these need to be updated on the fly, security is more important than ever.
Security measures often slow things down, and balancing secure transport, fending off DDoS attacks and WAF performance with the need to deliver fast in-game experiences to customers makes maintaining performance tricky. Again, many game platform companies offer some level of security, but it's worth looking at how the stack fits together. Are existing security measures adding latency and dragging performance down? These are questions both iGaming companies and the platform developers should consider.
Regulatory compliance
No one can or should overlook the legal and regulatory environment because iGaming isn't happening without it. This is a complex enough area for non-regulated businesses, with data protection regulations like GDPR and CCPA going into effect. But in iGaming, it's… a whole different ballgame, with considerations for:
geographic restrictions and legal prohibitions and the need to geo-block content accordingly (for licensing purposes or because specific kinds of business are not permitted to operate within a jurisdiction)
payment transaction restrictions, know-your-customer and anti-money-laundering monitoring and software (this is usually automated as a first step)
granular access control (authorization and authentication)
Adding to the complexity is that the laws are constantly changing. Until recently, for example, the United States was governed by a law completely prohibiting online gambling, which changed when the US Supreme Court ruled that individual states can decide for themselves to legalize at least sports betting. This may indeed open up a Wild West of iGaming in the US, and the regulatory landscape will undoubtedly change - and monitor - in response.
What performance issues are you facing as an iGaming company or game-platform developer? Contact us to have a conversation.