Another Black Friday has come and gone, along with its sister shop-holiday Cyber Monday. Although with the continued expansion of discounts offered in the days leading up to Black Friday, along with the growing trend of shoppers to make big holiday purchases earlier and earlier in November, it might be more accurate to think of this as Cyber Month.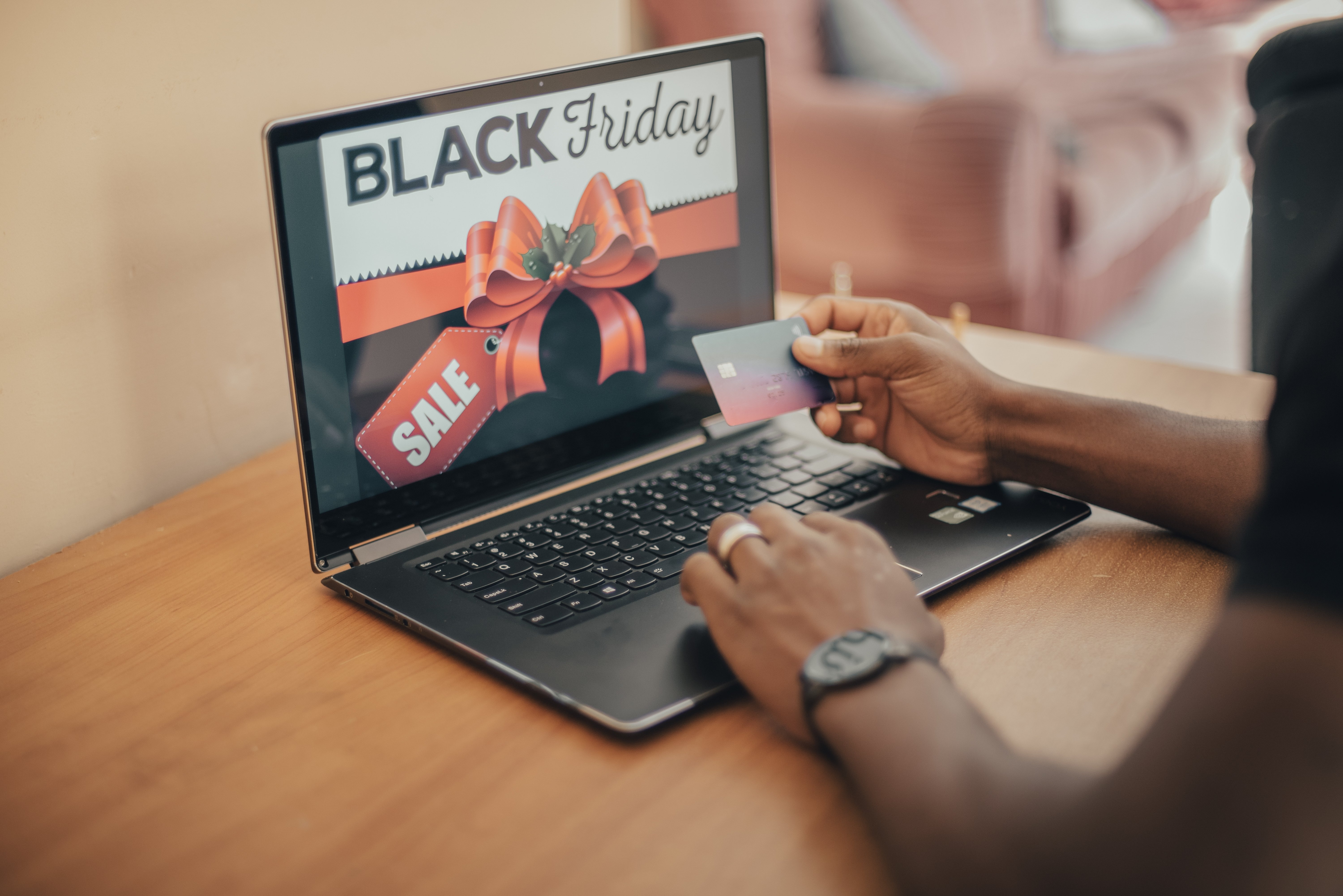 Of course e-commerce traffic still peaked on Friday and Monday. Despite concerns that rising inflation in the US would stunt purchasing, this weekend saw millions of dollars of transactions as shoppers took advantage of holiday deals. With the craziness of Black Friday finally behind us, we can all take a breath, look at what we've learned, and… start getting ready for the next one.
1. Black Friday is no longer just Friday
This year continued the trend of Black Friday striking early. In a growing arms race of deals, ecommerces offered an ever wider window of dates to score discounts, with some "Black Friday" offers taking effect as early as October. The Washington Post notes this may be a sign that the actual day of Black Friday is losing relevance, but it's important to keep an eye on this trend, because consumers have taken notice of these early deals. The biggest traffic spikes of early November were nowhere near the scale of Black Friday itself, but they were significant enough and early enough that not all websites were ready to handle them. Modern enterprises already prepare their infrastructure for Black Friday months in advance, and yet some companies were still caught by surprise when traffic spiked this fall.
That means Black Friday prep also needs to happen earlier. If September and October are the new November, then the prep work your IT team used to do in the summer now needs to happen in the spring. Give yourself and your team that much more time to make sure your system has the most cutting edge solutions to optimize speed, security, and resilience, and that your solutions architects have time to give you the support you need in deploying and managing the tools that make you Black Friday ready.
2. There is no such thing as a too robust network
Downtime and lag were the single biggest mitigators in an otherwise profitable weekend for ecommerces, spikes in traffic leading to slower page load times and even website crashes. On peak shopping days like Black Friday, these failures cost more than just missed revenue. Black Friday customers wanted the deals they were promised, and when websites failed them they didn't hesitate to vent their frustrations on social media.
Luckily, there are steps you can take to ensure this doesn't happen next year. Upgrading your caching solutions to maximize resilience enables you to continue to serve content and facilitate transactions even when your backend is down. Setting up a high availability system is also crucial as that ensures replication of content across all caches, providing 24/7 uptime.
3. Security is paramount
Black Friday's not just a great day to be a shopper. It's also, unfortunately, a great day to be a cyber criminal. Phishing attempts and impersonated domains took advantage of the greater online traffic to target more Black Friday customers, while major DDoS attacks tested the defenses of ecommerces of every size, seeking to crash servers and steal customer credit card info. While there's only so much ecommerces can do to protect their customers from scams, you can ensure that your website remains a trusted and safe refuge for your customers' private data.
You'll want to make sure your security system is inline with current standards like Zero Trust. Protecting your origin servers with a powerful and flexible Web Application Firewall will detect threats and junk requests at the edge of your network, and isolate them before they can do damage.
4. Black Friday has gone Mobile
This marks another year where the percentage of purchases conducted over smartphones has increased, a trend that has continued to grow since the pandemic. This Black Friday, 48% of shopping was done by phone, accounting for nearly half of all online purchases.
This brings with it some new issues. For some websites, mobile formatting is still an afterthought, with not enough attention paid to streamlining a mobile users' experience of the site. Mobile users are more likely to have limited bandwidth, and less patience for slow-loading web pages. This leads to a higher bounce rate when information doesn't load quickly enough, leading to more consumer frustration and lost revenue.
Remember: a mobile-friendly website is a fast website. You can speed up your page rendering and page loads by using an application accelerator to optimize your mobile shopping experience. This will significantly decrease the latency issues most likely to result in a bounce, allowing you to better take advantage of the rise in mobile traffic.
Laying the groundwork for next year
Black Friday's a hectic time, and every ecommerce and retailer should be patting themselves on the back for getting through it. It's fine to relax for a bit, but there's no better time than now to lay the groundwork for next year, by optimizing your speed, security, and resilience. That way, next time Black Friday traffic is taking everyone by surprise, you'll be ready.