This blog post covers some of our most important news and most popular content from 2021. Read on to catch up the new features, solutions, benchmarks and talks we've put out this year.
Happy Holidays!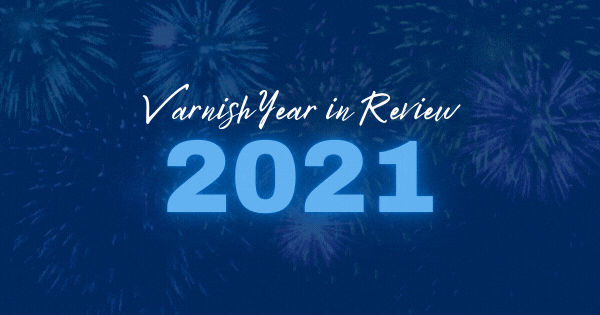 Setting records with Varnish Enterprise
We reached a new performance milestone this year, working with Intel to reach 500 Gbps throughput on commercially available software! This record-setting result will help service providers handle future demand for UHD streaming while balancing costs.
Download the whitepaper to find out more!
We launched the Varnish Developer Portal
The Varnish DevPortal is a place for developers to learn about Varnish Cache, Varnish Enterprise and VCL. Save it to your bookmarks for easy access to all tools you need to achieve Varnish mastery, including:
Tutorials
Documentation
Downloads
Support
Varnish 6 by Example - physical copies now available!
This year, we released the ultimate guide to caching with Varnish - Varnish 6 by Example. Originally available as a free PDF, it's now available in hard copy. Click on the link below to get your copy and have the comprehensive reference guide to Varnish, full of tips, tricks and walkthroughs for the whole range of features, VMODs and use cases.
New Varnish tools and features
It was a huge year for development of the Varnish platform. Some of the solutions and features we introduced this year include:
A year in webinars
Three webinars proved very popular:
Check out all of our webinars, here.